Visual Comfort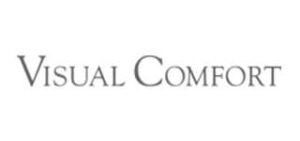 Since 1987, Visual Comfort has been the premier resource for signature designer lighting. For over 30 years, Visual Comfort has produced lighting with some of the most influential names in design using natural materials of exceptional quality and distinctive, hand-applied, living finished.
CLICK HERE to access the Full Line.
CLICK HERE to Request Pricing
Why we love Visual Comfort:
There really isn't anything not to love about Visual Comfort. Designers worldwide turn to them for impactful and well-made lighting for indoor and outdoor spaces.
We will email a quote within 48 hours of request.