Tech Lighting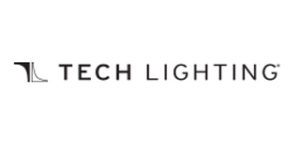 Tech Lighting is the leading brand for modern decorative and specification grade architectural lighting. With a passion for innovation, original design and uncompromising quality, Tech Lighting delivers iconic and timeless indoor and outdoor lighting collections for the spaces in which people live, work, play, learn, shop and more.
Since its founding in 1987, Tech Lighting has continuously led the adoption of emerging technologies and challenged traditional norms in lighting. By collaborating closely with lighting and interior designers to understand their needs and solve their toughest challenges, Tech Lighting has gained broad recognition for balancing a passion for every design detail with an appreciation for the way fixtures illuminate a space.
Why we love Tech Lighting:
Tech Lighting never fails to provide interesting and striking lighting options. We find that designers looking to create impact look to Tech.
What's the next step?
Love what you see? Click HERE to access their full catalogue.
Ready to order? Click HERE to request the industry's best designer pricing by one of our customer service representatives.
We will email a quote within 48 hours of request.