Made Goods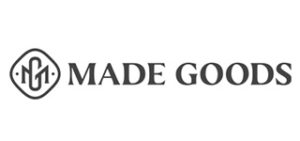 Made Goods is a wholesale brand focused on creating special statement pieces for designers and boutiques. Their pieces are designed by them and distinguished by the use of unusual materials, unexpected proportions and thoughtful design. They love what they do and hope you enjoy exploring their collection in more detail.
Why we love Made Goods
Made Goods really delivers looks like many of our clients are wanting to achieve. They do an excellent job bringing new and interesting pieces to the market for us to on our projects.
What's the next step?
Love what you see? Click HERE to access their full catalogue.
Ready to order? Click HERE to request the industry's best designer pricing by one of our customer service representatives.
We will email a quote within 48 hours of request.