Summer Classic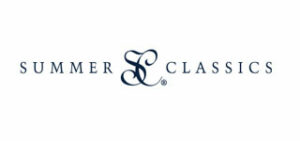 From a 35+ year legacy of taste, Summer Classics has become the premier manufacturer of luxury outdoor furniture. They innovate with timeless materials like exclusive resin wicker, cast aluminum, teak, and iron. Their beautiful creations enhance the quality of life for their customers and change the way people think about outdoor furniture.
We why love Summer Classics
Summer Classics is both unexpected and timeless. Their goal is to create something that will last for generations which we all appreciate.
What's the next step?
Love what you see? Click HERE to access their full catalogue.
Ready to order? Click HERE to request the industry's best designer pricing by one of our customer service representatives.
We will email a quote within 48 hours of request.