Sam Moore 5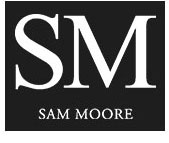 Sam Moore has been lovingly crafting fine upholstered seating in the U.S. for over 80 years. From beloved classics to trendy transitional styles, as a designer, you can be comfortable knowing each piece is handcrafted with pride by Americans for American homes. Their range of seating selections include Chairs, Sofas, Sectionals, Motion Seating, Chaise Lounges and Ottomans.
Why we love Sam Moore
We really appreciate Sam Moore's commitment to community and to the environment. With beautiful furniture pieces that are reasonably priced, it is easy to love what they do.