Mirror Image Home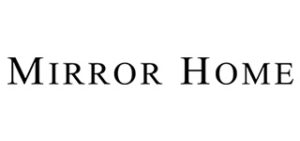 Mirror House Image was founded in Los Angeles in 2008 and has become the premier manufacturer of decorative mirrors for the interior design community.  They collaborate with the most recognized designers in the world and specialize in custom made mirrors with the use of highly skilled hand carving, welding, leafing, painting and antiquing techniques.
Why we love Mirror House Image:
Mirror House Image is really an incredible resource for all things mirror. We love how easy it is to find the perfect mirror for our spaces.
What's the next step?
Love what you see? Click HERE to access their full catalogue.
Ready to order? Click HERE to request the industry's best designer pricing by one of our customer service representatives.
We will email a quote within 48 hours of request.