Inside and Out 5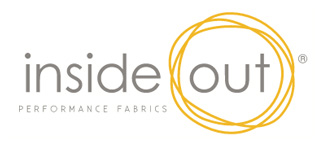 InsideOut Performance Fabric® is the first all-in-one performance fabric to enter the marketplace and is a single solution to any performance need, inside or out!
In addition to the core performance qualities of being easy to clean and highly durable, InsideOut is also bleach cleanable, disinfectant spray safe, fade resistant and liquid resistant. InsideOut introduces new collections twice a year that showcase trend forward and timeless designs that enhance an already robust offering of beautiful performance patterns, solids, velvets and leather looks.
Why we love InsideOut:
As designers, we find that many of our clients need very durable fabrics. But durability does not need to be boring or uncomfortable. We love how beautiful the various weave styles are and how soft they feel.
What's the next step?
Love what you see? Click HERE to access their full catalogue.
Ready to order? Click HERE to request the industry's best designer pricing by one of our customer service representatives.
We will email a quote within 48 hours of request.