Global View 2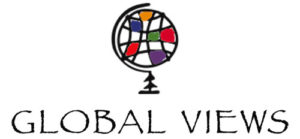 From a fashion forward accessory company, Global Views is now your total home resource. Furniture designed with both style and comfort in mind, statement chandeliers, sconces and lamps, and an assortment of rugs and mirrors to complement, all add beauty and joy to your living environment.
For those that appreciate a more subtle, natural, and organic feel to their living environment, Studio A Home – a Global Views Company, was created for you. The same great quality of manufacture and design as Global Views – and all of the same categories of home products including tables, consoles, and chairs, sculpture, art, and glass. Invent your own unique home setting by mixing, matching and blending Studio A Home and Global Views.
Why we love Global Views
We love Global Views because they understand what designers want to use.  They seem to always have the perfect item for our projects.