Four Season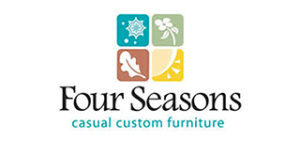 Four Seasons believes that you should be able to change the look of a room with changing the slip cover of a sofa, chair or ottoman. With easy change slip covers it makes it simple to remove the cover to wash or change out for an entirely new look.
We why love Four Seasons
It is helpful to give clients who like to refresh spaces often a new look they can achieve on their own by removing a slip cover and replacing it with a new one.
What's the next step?
Love what you see? Click HERE to access their full catalogue.
Ready to order? Click HERE to request the industry's best designer pricing by one of our customer service representatives.
We will email a quote within 48 hours of request.