Four Hands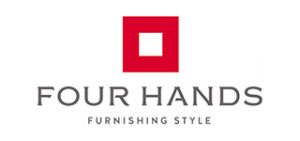 Our unceasing global exploration keeps them connected to how the world is shaping their products and the way we decorate our dwellings. From early backpacking trips through Southeast Asia to their continued exploration of the world's cities, villages and back alley markets, Four Hands is on an endless quest for inspiration.
Four Hands:
We love that we are able to get globally-inspired products at a price point that is budget-friendly.
What's the next step?
Love what you see? Click HERE and login to access their full catalogue.
Ready to order? Click HERE to request the industry's best designer pricing by one of our customer service representatives.
We will email a quote within 48 hours of request.