Distinctive Carpets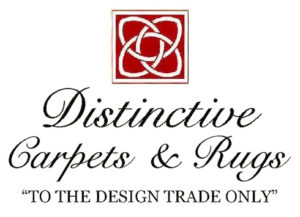 Distinctive Carpets only sell "TO THE DESIGN TRADE ONLY" offering an exclusive line of products to designers. Designers are able to source residential and commercial carpet, indoor and outdoor rugs and custom rugs.
CLICK HERE to access the Full Line.
CLICK HERE to Request Pricing
Why we love Distinctive Carpets:
As designers, we love the flexibility and quality Distinctive Carpets offer. Being able to customize rugs is a fabulous way to offer one of a kind spaces for our clients.
We will email a quote within 48 hours of request.